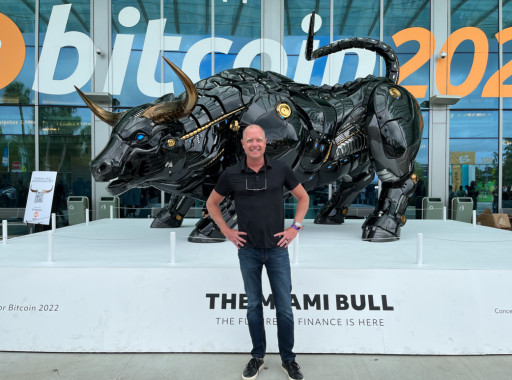 Bitcoin added to balance sheet of San Antonio's leading real estate investment firm
SAN ANTONIO – April 27, 2022 – (Newswire.com)
DJE Texas Management Group (DJE), a San Antonio-based multi-family private equity and property management firm, today announced that it has added Bitcoin to its operating company's balance sheets and continues to grow its ownership. of the asset with daily Bitcoin purchases.
DJE focuses on traditional real estate investments, having purchased over 5,000 multi-family units over the past decade. The company currently manages 2,125 units in San Antonio, and there are no changes to the company's real estate investment thesis or current management strategy.
In order to strengthen its balance sheets, DJE executed a dollar cost averaging strategy to buy Bitcoin and add it to the cash reserve of three of its companies. DJE Texas Management Group is the company's private equity division, DJE Properties is its multifamily property management division, and The DJE Foundation is the company's 501(c)(3) philanthropic arm.
All three entities now routinely purchase Bitcoin from free cash flow as part of a long-term savings plan. No changes have been made or will be made to the investor capital deployed in DJE's traditional real estate investments in multi-family, land and real estate development projects.
Devin Elder, Founder and Director of DJE, elaborates, saying, "Bitcoin has proven itself at this point, having surpassed all but five sovereign currencies in terms of US dollar value. We are excited to "future proof" our operating and non-profit companies by adding Bitcoin to our cash reserves. We add Bitcoin to our balance sheets daily from free cash flow and are excited about Bitcoin as a mechanism for global freedom and inclusion.
DJE and its 55 employees continue to pursue and operate stable and proven real estate investment strategies in Central Texas on behalf of more than 600 investor clients.
press release service
by
Newswire.com
Primary source:

Bitcoin added to balance sheet of San Antonio's leading real estate investment firm