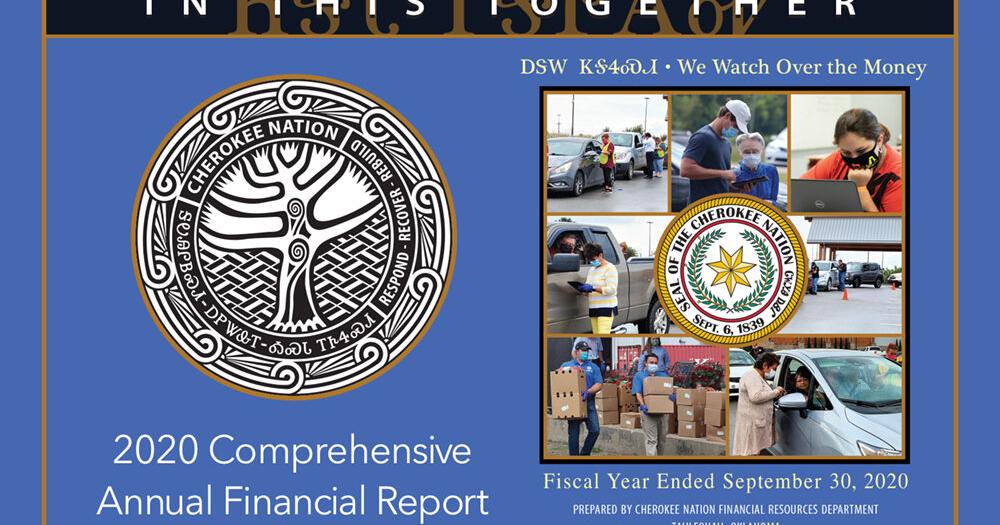 Cherokee Nation Wins Best Financial Report Award | Money
TAHLEQUAH – For the 20th consecutive year, the Cherokee Nation has received the Certificate of Excellence in Financial Reporting from the Government Finance Officers Association.
The Certificate of Achievement award was established in 1945 to encourage state and local governments to prepare transparent annual financial reports. It is the highest honor bestowed in the field of government financial accounting and reporting.
"It's no surprise that the Cherokee Nation, which has long had a reputation for being good stewards of our finances, has received this award for two decades. It is always an honor for the Cherokee Nation to be recognized for the outstanding financial reporting done by our financial resources department," said Senior Chief Chuck Hoskin Jr. "We are proud of their commitment to being good stewards of our finances, even more over the past few years when they have had to deal with the added workload caused by the Cherokee Nation's COVID-19 Respond, Recover and Rebuild relief funding. They have never wavered in their responsibilities and this award once again confirms that they are among the best not only in Indian country but across the United States.
To earn this award, the Cherokee Nation's comprehensive annual financial report for fiscal year 2020 was judged by an impartial panel, which determined that the report demonstrated full disclosure and clearly communicated its financial history.
"Our financial resources team is absolutely outstanding in the way they manage the Cherokee Nation's historic budgets year after year. The processes and scrutiny of Tribal financial reporting is a challenge, but it is an essential process to be transparent and accountable to the Cherokee people," said Cherokee Nation Treasurer Janees Taylor. "This award is a welcome reminder that the rigorous controls we rely on are working."
The GFOA was founded in 1906 and represents more than 20,000 members who are federal, state and local finance officials. GFOA's mission is to advance excellence in public finance.
The tribe's constitution requires that an annual audit of the financial statements by a certified public accountant be completed and presented to the tribal council within six months of the end of each fiscal year. CN has received unqualified and unmodified audit opinions every year for more than 20 years.
Since 2013, the Cherokee Nation has also been subject to more than 100 audits by federal agencies, which have shown that the Cherokee Nation has a 99.999% success rate in properly spending and accounting for its federal funding.