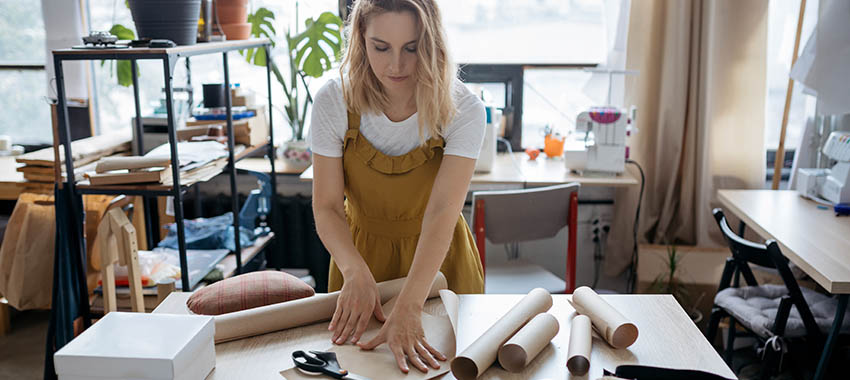 Compliance and cash flow are top sources of stress for SMBs: ScotPac
Worries about navigating government grants, cash flow and "skyrocketing" staffing issues are top of mind for small business owners, according to a survey.
ScotPac's Second Half 2021 SME Growth Index study (which surveyed over 1,200 SMEs) found that eight in 10 business owners are most worried about staff shortages, compliance, cash flow and lack of staff. time in a day to complete tasks.
The index found that 85% of small business owners cited meeting government compliance as their top concern, which ScotPac senior executive Craig Michie said could be driven by the fact that business owners must navigate the multitude of government grants, stimulus measures and other initiatives released during the Coronavirus pandemic.
This compares to just 10% of SMEs in 2018 who cited government compliance requirements as a pressing concern.
The majority of SMEs also cited cash flow issues as one of their top three concerns, cited by a staggering 81.5% of SMEs.
The majority of companies (84%) also said that having enough time to complete tasks was a worrying factor.
Other business owners' concerns included the imposition of new tax measures (44%) and supply chain disruptions (27%), which were of growing concern for SMEs even before the latest issues. supply chain problems caused by the rapid increase in the number of COVID-19 cases across Australia.
Nearly half (49%) of all business owners said staffing issues were a top concern, significantly higher than three years ago, when just 12% cited them as their main concern.
Commenting on the matter, Mr Michie said the COVID-19 pandemic had significantly exacerbated staffing issues and was behind the fourfold increase in concerns since 2018.
"Anecdotally since the start of 2022, eight out of 10 SMEs we fund tell us they are struggling to keep existing staff on the job and find new employees to keep their business running day-to-day," a- he declared.
"Business owners have so much to do right now, and the staffing issues brought on by Omicron are just an added burden on top of their usual burdens."
Two-thirds of business owners (65%) are concerned about customer issues, more than double the results from 2018 (31%).
The research – which was conducted before the omicron variant emerged in Australia – also showed that a small percentage of respondents cite closed borders and lockdowns (34%) and pandemic recovery (27%) as their greatest concern.
"These pandemic-specific responses were way down on the priority list, behind the perennial issues plaguing small business owners — red tape, long hours and cash flow," Michie said.
Still, 42.5% of business owners said they were concerned about a sudden disruption to the business model, up from 26.0% in 2018.
Specifically, SME owners feared being ambushed by macro-events such as COVID-19, which they feared could significantly alter the landscape and make it increasingly difficult to make forecasts for their business. business.
Others worried about competitors introducing new products and services or new market entrants, while others worried about falling behind in digital innovation.
Mr Michie urged brokers to be sensitive to the concerns of their SME clients and to help them with information and advice to resolve these issues.
He concluded, "Whether it's restructuring the business, considering mergers/acquisitions, or finding new, smarter ways to fund the business, there are plenty of ways for small business owners and their counselors to alleviate the common pain points that so many people endure.
Recent data published in National Australia Bank (NAB) Business Analysis Report found that Australia's current labor shortages have dramatically reduced around 36% of Australian businesses over the past three months.
More than 30% of small, 38% of medium and 37% of large companies said they believe labor shortages posed significant challenges during this period.
To learn more about assisting SME clients, diversifying into asset finance, and writing SME loans, be sure to attend the SME Broker Bootcamp in 2022.
The free event has limited spots, so secure a spot today by registering for SME Broker Bootcamp 2022 here.
You can read more about asset finance writing in the November issue of The Adviser magazine, available now.
[Related: Top insights of 2021 from SME finance leaders]
Malavika Santhebennur
Malavika Santhebennur is the Mortgage Headlines Editor at Momentum Media.
Prior to joining the team in 2019, Malavika held roles at Money Management and Benchmark Media. She has been writing about financial services for six years.