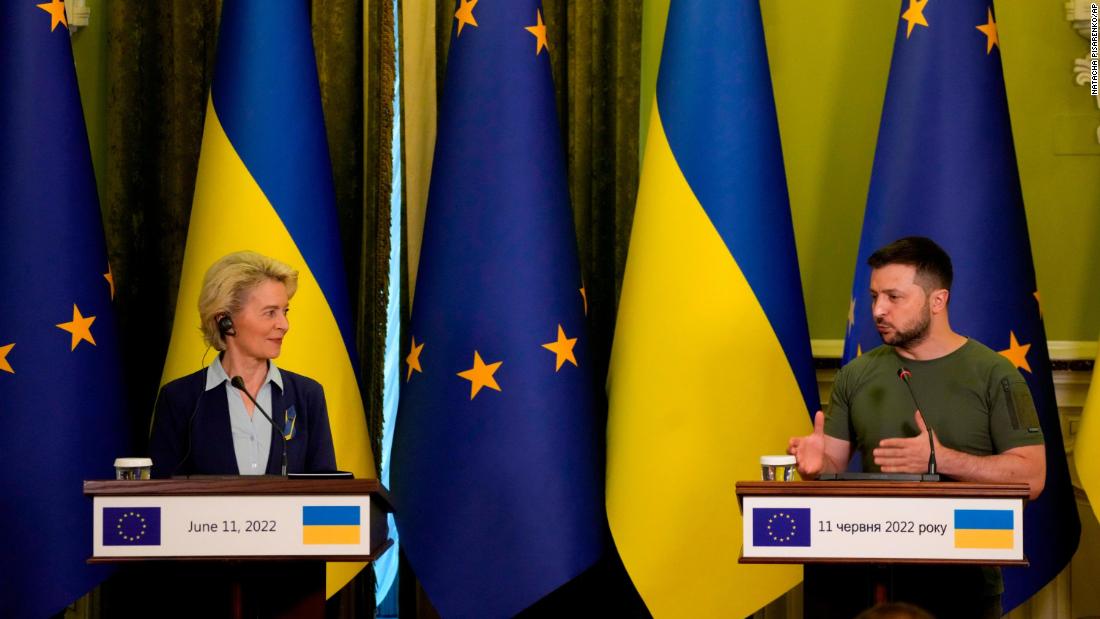 Live Updates: Russia's War in Ukraine
In 1991, when actress Mila Kunis moved to the United States, her family left their home in what was then the Soviet Union. She was seven and a half; she spoke Russian and said she considered herself Russian.
"If I said the word Ukraine, no one would know where that country was on the map, and so I was like 'this is exhausting'. Let's stick to the big red dot there, and so I would say I come from Russia for many, many years," Kunis told CNN's Erin Burnett.
Last February, when Russian forces invaded Ukraine, Kunis said she found a new sense of pride in the country where she was born. She clarified, "I'm Ukrainian who speaks Russian, and I found myself correcting myself and my friends who are also Ukrainians."
Since the invasion, about a third of Ukrainian citizens have been forced from their homes and more than five million have sought refuge in other countries.
Watching the war news had a profound impact on Kunis. She told Burnett: "As a mother, every time you see children in danger, it's an indescribable pain because all you want to do is help a child. That's it; c that's literally all I want to do."
So Kunis and her husband Ashton Kutcher decided to "invert that desire and try to find the most productive way to help," she said.
Together they looked for ways to have an immediate impact on people who are suffering. They decided to raise funds and help provide housing and supplies for the refugees.
They partnered with GoFundMe.org, which set up the technical structure to accept donations within hours
According to their fundraiser, donations directly benefit Flexport.org and Airbnb.org, two grassroots organizations providing immediate relief to those who need it most. Flexport.org organizes shipments of relief supplies to refugee sites and Airbnb.org provides free short-term housing.
Kunis and Kutcher named their campaign Stand With Ukraine and launched it in early March with the goal of raising $30 million. The couple donated $3 million in matching funds. Just two weeks later, they surpassed their goal, and in one video, 65,000 people contributed.
To date, Stand with Ukraine has raised over $36 million and over 75,000 people have donated. Kunis says the campaign not only helps the people of Ukraine, but enables supporters around the world to get involved.
You can learn more about Kunis' fundraising efforts here.
Note on programming: Mila Kunis, Sean Penn, chef José Andrés and Glenn Close will be among the celebrities recognized during "CNN Heroes Salutes," hosted by Erin Burnett on Saturday, June 25 at 10 p.m. ET.